Tom Papa On People's Fake Social Media Lives – CONAN on TBS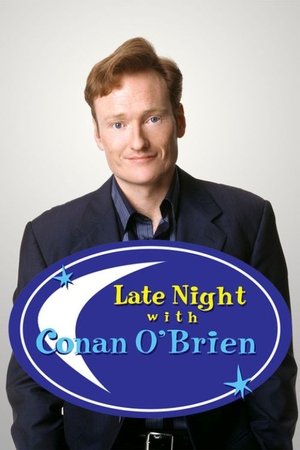 Late Night with Conan O'Brien
Overview
Late Night with Conan O'Brien is an American late-night talk show hosted by Conan O'Brien that aired 2,725 episodes on NBC between 1993 and 2009. The show featured varied comedic material, celebrity interviews, and musical and comedy performances. Late Night aired weeknights at 12:37 am Eastern/11:37 pm Central and 12:37 am Mountain in the United States. From 1993 until 2000, Andy Richter served as O'Brien's sidekick; following his departure, O'Brien was the show's sole featured performer. The show's house musical act was The Max Weinberg 7, led by E Street Band drummer Max Weinberg. The second incarnation of NBC's Late Night franchise, O'Brien's debuted in 1993 after David Letterman, who hosted the first incarnation of Late Night, moved to CBS to host Late Show opposite The Tonight Show. In 2004, as part of a deal to secure a new contract, NBC announced that O'Brien would leave Late Night in 2009 to succeed Jay Leno as the host of The Tonight Show. Jimmy Fallon began hosting his version of Late Night on March 2, 2009.
Cast

Conan O'Brien
Crew

Andy Richter

Dino Stamatopoulos
Jeff Ross

Conan O'Brien
Kevin Dorff

Brian McCann

Demetri Martin

Jon Glaser

Andrew Secunda
Robert Smigel
Louis C. K.
Seasons
Season 1
CONAN Highlight: Tom Papa reminds us that people only post highlights from their lives, never the diarrhea drama or empty toothpaste tubes.
More CONAN @ http://teamcoco.com/video
Team Coco is the official YouTube channel of late night host Conan O'Brien, CONAN on TBS & TeamCoco.com. Subscribe now to be updated on the latest videos: http://bit.ly/W5wt5D
For Full Episodes of CONAN on TBS, visit http://teamcoco.com/video
Get Social With Team Coco:
On Facebook: ‪https://www.facebook.com/TeamCoco‬
On Google+: https://plus.google.com/+TeamCoco/
On Twitter: http://twitter.com/TeamCoco
On Tumblr: http://teamcoco.tumblr.com
On YouTube: http://youtube.com/teamcoco
Follow Conan O'Brien on Twitter: http://twitter.com/ConanOBrien
Click to rate this post!
[Total:

0

Average:

0

]