Chris Farley – Matt Foley Motivational Speaker – Late Night with Conan O'Brien
Stars
Biographical
Christopher Crosby Farley was born on February 15, 1964, in Madison, Wisconsin, to Mary Anne (Crosby) and Thomas Farley, who owned an oil company. Among his siblings are actors Kevin P. Farley and John Farley. He was of Irish heritage. Farley studied theatre and communications on Marquette University. After finishing University Chris was in the cast of the Second City Theatre, where he was discovered by the producer of the great comedy-show Saturday Night Live (1975), Lorne Michaels. Chris worked on Saturday Night Live (1975) for five years during which he appeared in movies like Wayne's World (1992), Coneheads (1993), Billy Madison (1995) and finally Tommy Boy (1995), with his comic partner and SNL cast member David Spade. The duo later made one more movie called Black Sheep (1996). From that time on, Chris was one of the big comedy stars, and his fame was growing and growing.
After some more time, he made another "lone" movie, Beverly Hills Ninja (1997), which featured former SNL member Chris Rock. Farley was made even more famous, but with his growing fame, his problems grew bigger as well; he didn't want to be the "fat guy who falls down" any longer. Chris had several other problems, too, with alcohol and drug dependency. On December 18th, 1997, he died from a heroin (opiate) and cocaine overdose in his apartment in Chicago, where his body was found by his brother John the next day. Chris' weight of 296 pounds was a contributing factor to his death, but according to his autopsy the alcohol, marijuana and Prozac that was also found in his body, were not. Less than two months prior to Farley's death, he had appeared alongside Chevy Chase on what would be Farley's only SNL show as host. Not unlike his idol John Belushi, he was credited for one more appearance after having left SNL and died at age 33. His death cause was also the same. In the year after Chris' departing, the movie Almost Heroes (1998), where he plays the leading role alongside Matthew Perry was released. He also makes cameo appearances in Dirty Work (1998)
- IMDb Mini Biography By: Jan Wilm (jancowilm@aol.com)
Overview
In this adaptation of the work of Robert E. Howard, Conan goes in search of the ancient Sword of Atlantis, a powerful weapon you need to deal with an evil sorcerer. Together with a group of brave warriors live an incredible adventure in which you face terrible creatures from hell.
Cast
Ralf Moeller
Robert McRay
Crew

Brian Yuzna

Charles Fox
Robert E. Howard

Gérard Hameline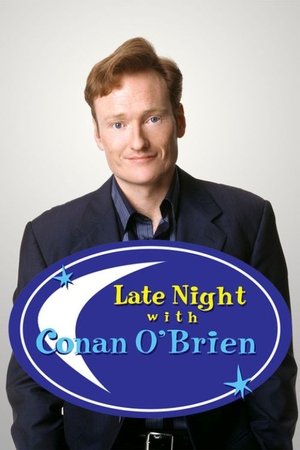 Late Night with Conan O'Brien
Overview
Late Night with Conan O'Brien is an American late-night talk show hosted by Conan O'Brien that aired 2,725 episodes on NBC between 1993 and 2009. The show featured varied comedic material, celebrity interviews, and musical and comedy performances. Late Night aired weeknights at 12:37 am Eastern/11:37 pm Central and 12:37 am Mountain in the United States. From 1993 until 2000, Andy Richter served as O'Brien's sidekick; following his departure, O'Brien was the show's sole featured performer. The show's house musical act was The Max Weinberg 7, led by E Street Band drummer Max Weinberg. The second incarnation of NBC's Late Night franchise, O'Brien's debuted in 1993 after David Letterman, who hosted the first incarnation of Late Night, moved to CBS to host Late Show opposite The Tonight Show. In 2004, as part of a deal to secure a new contract, NBC announced that O'Brien would leave Late Night in 2009 to succeed Jay Leno as the host of The Tonight Show. Jimmy Fallon began hosting his version of Late Night on March 2, 2009.
Cast

Max Weinberg

Conan O'Brien

Brian McCann

Jon Glaser
Kevin Dorff

Matt Walsh
Crew

Andy Richter
Jeff Ross

Conan O'Brien
Kevin Dorff

Brian McCann

Demetri Martin

Jon Glaser

Andrew Secunda
Louis C. K.
Seasons
Season 1
An early interview with Chris Farley in character as Matt Foley Motivational Speaker on Late Night with Conan O'Brien
R.I.P. Christopher Crosby Farley
February 15, 1964 — December 18, 1997
Click to rate this post!
[Total:

1

Average:

5

]