Funny Podcasts – New for 2022!
Searching for that funny podcast that makes you keep listening episode after episode. Our Funny and Comedic Podcasts are from comedians, actors, and general pop stars who have created some of the best funny podcasts on the internet.
Fly on the Wall with Dana Carvey and David Spade
Be a "Fly on the Wall" as Saturday Night Live alumni Dana Carvey and David Spade take you behind the scenes to reminisce about the most memorable stories and moments with friends of the show. In each episode, you'll hear from your favorite cast members, hosts, writers, and musical guests as they share never-before told stories about their careers; including how they made their way to the show and how being a part SNL's cultural history has impacted their lives beyond the show. Fly on the Wall with Dana Carvey and David Spade is a presentation of Cadence13.
Bombing in front of high school classmates, hiring Norm Macdonald on the spot, and pizza at Jay Leno's house with Dennis Miller.
Learn more about your ad choices. Visit podcastchoices.com/adchoices
Search Results placeholder
Conan O'Brien Needs A Friend
After 25 years at the Late Night desk, Conan realized that the only people at his holiday party are the men and women who work for him. Over the years and despite thousands of interviews, Conan has never made a real and lasting friendship with any of his celebrity guests. So, he started a podcast to do just that.Deeper, unboundedly playful, and free from FCC regulations, Conan O'Brien Needs a Friend is a weekly opportunity for Conan to hang out with the people he enjoys most and perhaps find some real friendship along the way.
Live With Bill Hader At The Wiltern Theater
Bill Hader joins Conan live at the Wiltern Theater to talk about the first time he met Arnold Schwarzenegger, bits that never die, and coping with anxiety. Plus, Conan and his team take audience questions about how Conan would break into the industry today, moments that make them glad to be alive, and more.
Got a question for Conan? Call our voicemail: (323) 451-2821.
For Conan videos, tour dates and more visit TeamCoco.com.
Search Results placeholder
SmartLess
New episodes come out every Monday for free, with 1-week early access when you join Amazon Music or 1-week early and ad-free for Wondery+ subscribers
"SmartLess" with Jason Bateman, Sean Hayes, & Will Arnett is a podcast that connects and unites people from all walks of life to learn about shared experiences through thoughtful dialogue and organic hilarity. A nice surprise: in each episode of SmartLess, one of the hosts reveals his mystery guest to the other two. What ensues is a genuinely improvised and authentic conversation filled with laughter and newfound knowledge to feed the SmartLess mind.
Wondery Presents: Scamfluencers
You never really know someone…especially online. In today's world, the power of influence can be the quickest path to money and fame, and it often ends in ruin. These are the stories of the world's most insidious Scamfluencers. And we are their prey. On Wondery's new weekly series, join co-hosts Scaachi Koul and Sarah Hagi as they unpack epic stories of deception from the worlds of social media, fashion, finance, health, and wellness. These influencers claim to be everything from charismatic healers to trusted financial insiders to experts in dating. They cast spells over millions. Why do we believe them, and how does our culture allow them to thrive? From Black Swan Murder to a fake social media influencer to an audacious Hollywood Ponzi schemer, each season will take the listener along the twists and turns, the impact on victims, and what's left when the facade falls away.
Listen to Scamfluencers: wondery.fm/SMART_Scamfluencers
See Privacy Policy at https://art19.com/privacy and California Privacy Notice at https://art19.com/privacy#do-not-sell-my-info.
Search Results placeholder
Kevin Farley On The Road
This is a show about life on the road as a stand up comic. Your host Kevin Farley takes you to all the places around the world he is doing stand up comedy, and visits with the local comics there, and gives you a taste of the comedy scene in that area. It's also a general show about Kevin's life and his experiences in comedy.
Multitasking, Giant Crabs, Trip to the Keys and Things Grown Women Aren't Allowed to Say
This week Kevin and Michelle talk about multitasking, their trip to the keys, the biggest crab Kevin's ever seen, condescending people things grown women aren't allowed to say.  
kevnfarleyofficial.com for stand-up dates. @kevfarls on Instagram and @imkevinfarley on Twitter
Search Results placeholder
The Three Questions with Andy Richter
Host Andy Richter asks the same three questions to each guest: Where do you come from? Where are you going? What have you learned? These three simple questions, when answered honestly and thoughtfully, are enough to provide a pretty complete picture of who a person is. The answers are what Andy always wants to know about people. This will not be a one-sided process, as Andy won't shy away from getting personal himself.
Paget Brewster joins Andy Richter to discuss not having a plan in showbiz, being a "pilot killer", working on Criminal Minds and more!
Search Results placeholder
Bertcast
Comic and man of the world Bert Kreischer shares his wisdom and life with you.
Search Results placeholder
Never Not Funny: The Jimmy Pardo Podcast
Eavesdrop on freewheeling conversations between comedian and TV personality Jimmy Pardo and his sometimes famous, always funny friends. Unscripted. Unedited. Unstoppable. Since 2006. It's Never Not Funny.
Search Results placeholder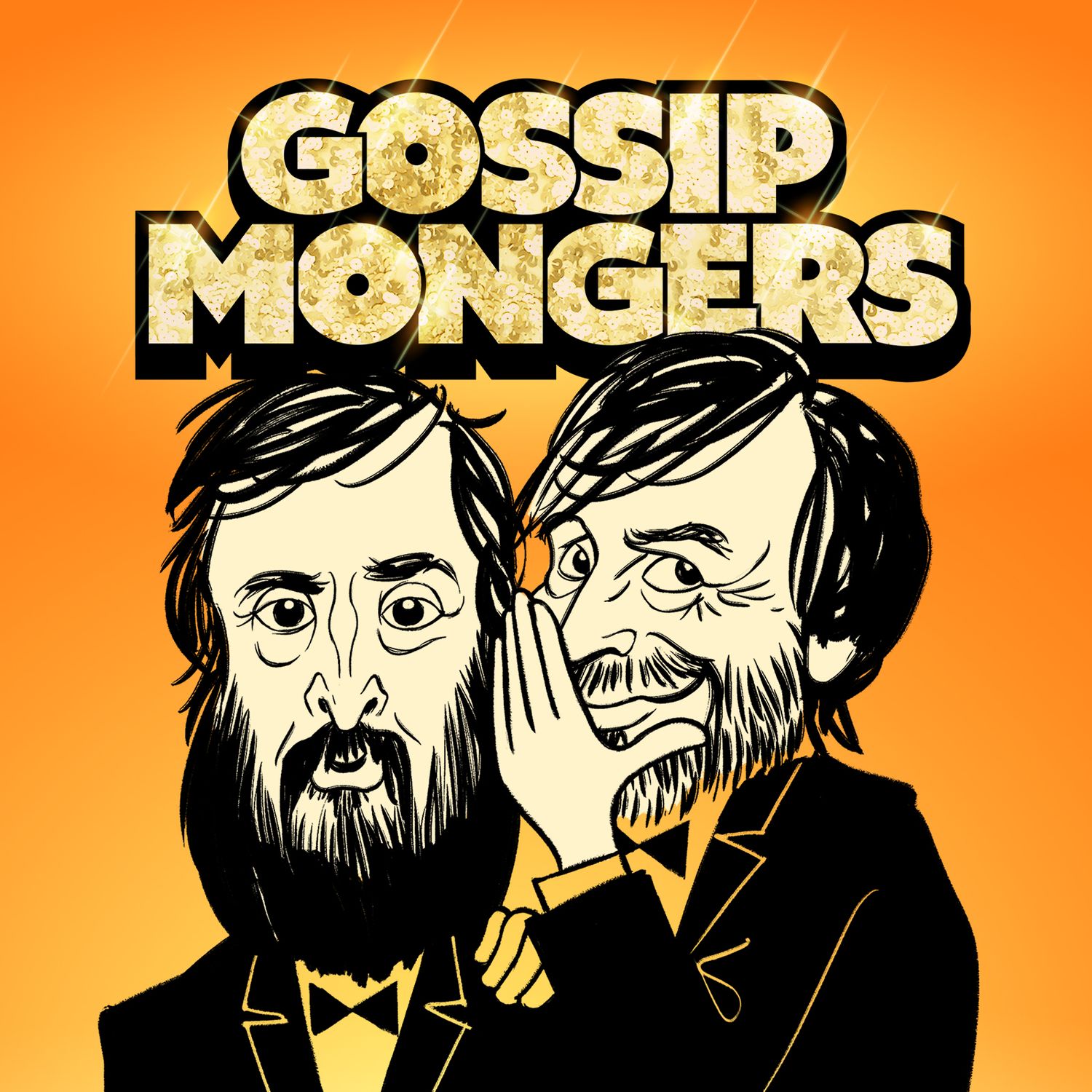 GOSSIPMONGERS
David Earl and Joe Wilkinson read out unsubstantiated rumours sent in by listeners. At the end of each episode they choose their favourite piece of gossip and it then goes through to the Gossip World Cup Finals.
---
See acast.com/privacy for privacy and opt-out information.
Search Results placeholder
WTF with Marc Maron Podcast
Marc Maron welcomes comedians, actors, directors, writers, authors, musicians and folks from all walks of life to his home for amazingly revealing conversations. Marc's probing, comprehensive interview style allows guests to express themselves in ways listeners have never heard.
Sandra Oh spent much of her career believing certain opportunities weren't going to come her way because they're just not afforded to Asian actors. Sandra and Marc talk about what she found in herself to overcome that sense of externally imposed limitations and how she built a body of work including Grey's Anatomy, Sideways, Killing Eve and The Chair. Sandra also explains how she's drawing inspiration from John C. Reilly in this next phase of her life as an actor.
See omnystudio.com/listener for privacy information.
Search Results placeholder
The Bonfire with Big Jay Oakerson and Dan Soder
Big Jay Oakerson and Dan Soder, invite listeners and friends to come and hang out by The Bonfire as the blunt and candid duo talk about everything from comedy and entertainment to sports; sharing their stories from the road doing stand-up and giving fans a chance to call in and give their opinions on the topics of the day.
SUBSCRIBE NOW for the best of The Bonfire w/ Big Jay Oakerson & Dan Soder and listen live every Monday through Thursday at 5pm Eastern/2pm Pacific only on SiriusXM's Faction Talk, Channel 103.
Search Results placeholder